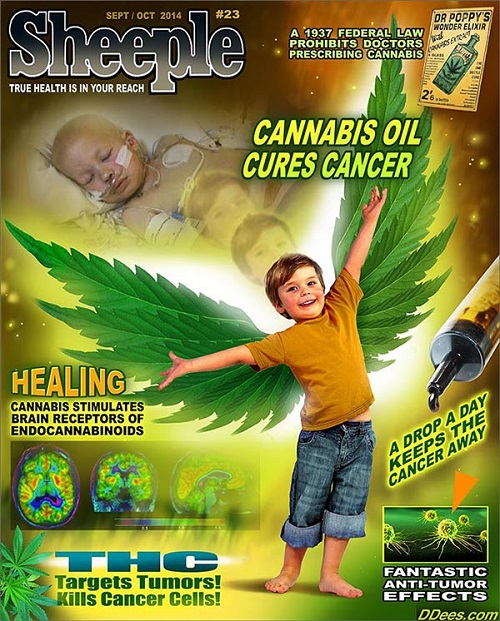 Run From the Cure - Rick Simpson (Hemp Oil Cancer Treatment)
Published on Oct 22, 2012
http://phoenixtears.ca
is Rick Simpson's personal website with much more information if you want to research further or have questions not addressed in this documentary. I highly recommend you do check out his site as it has other great vids, like the hidden camera videos of Canadian police illegally breaking into the Simpson home while he was out and rifling through all of his possessions. WIth how many police are inside the house, I first thought it was video of a raid, but it wasn't! The raid was even more over-the-top.
Dozens of industries, from Plastics, paper products, textiles, medicine, all types of fuel possibilities, including car fuel and heating oils, all these areas could be vastly improved while also saving the health of the planet by considerably lessining the need for logging lumber if this simple weed was used in the same manner it was had been used for 10's of 1000s of years before corrupt politicians wanted to stuff their pockets by enlarging government beaucracies and taking pay offs from oil and logging companies. Much less money would circulate through government criminals if hemp was being used as it's so easy to cultivate, anyone could do it.
Today, the USA has more people locked up than both China and India combined, even though each country has over 1 billion people each, while the US population is 320 million. Tragically 65% are for non-violent drug charges.
http://www.phoenixtears.ca
Lastly,, many seem to confuse hemp oil with hemp seed oil. IT'S NOT THE SAME THING AT ALL! Even alternative media figures like Adam Kokesh have made videos debunking that "hemp seed oil" does not cure cancer. The oil used for cancer treatment is made from the female flowers of the plant when the flower matures into what smokers call "buds" or "nuggets". These flowers are collected andcured, then combined with alcohol to make the tincture that is contains a potent amount of the active THC that attacks the cancer tumors. Hemp seed oil does not contain the THC.