Well it look real to me and not a giant model made out of tubes , tin foil, sheets of paper
and lots of sticky tape....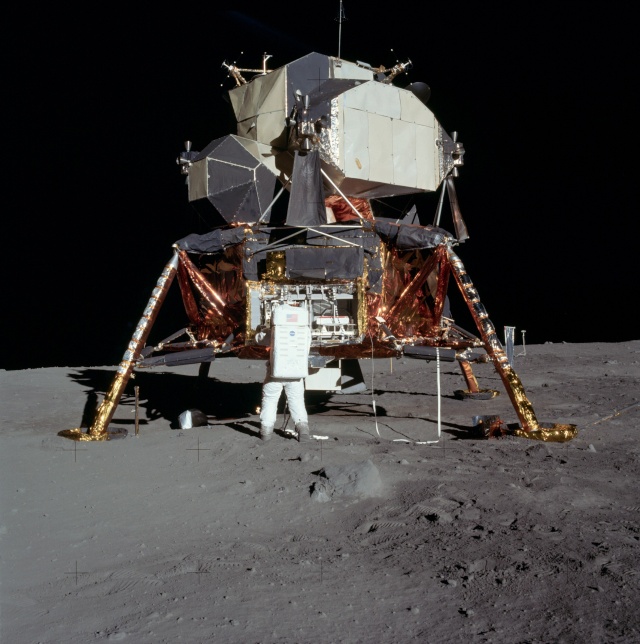 Top picture is Apollo 11 , picture below is Apollo 14 ( NASA official pictures)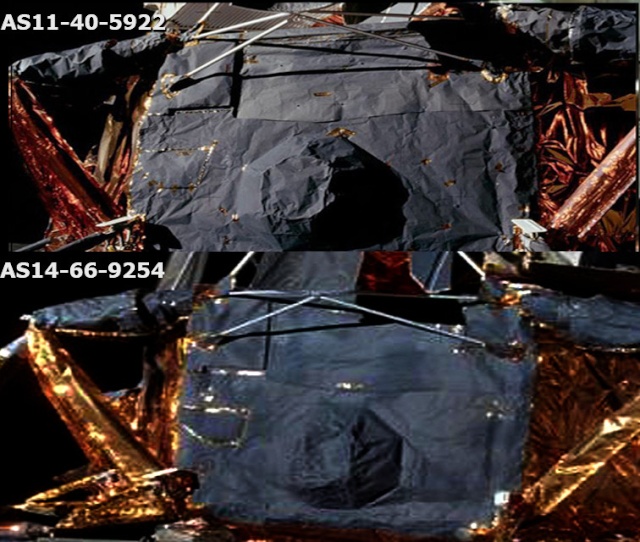 In much the same vein as Formula-1 racing cars, Apollo Moon LEMS were constantly being improved
& upgraded with fine-tunings and subtle but extremely efficient add-on design improvements.
Here we see the vast technological advances made between Apollo 11 and Apollo 14 missions.
Both Moon-landed LEMS feature the same yellowing sellotape '5' sticking the craft paper
down, but Apollo learned so much from the original '11' mission, by the time the FOURTH
LEM landed on the Moon; NA$A MASSIVELY streamlined the craft chassis using ONLY ONE PIECE
OF SELLOTAPE TO HOLD THE SPAGHETTI-DRAINER IN PLACE, rather than the previous 2 PIECES !!!!!!
THE RESULT WAS AN UNPRECEDENTED INCREDIBLE QUANTUM-LEAP OF TECHNOLOGICAL INNOVATION.
+ MORE EXTRA GOLD SHINY CHRISTMAS WRAP STUFF, OBVIOUSLY...