I don't know how many times I have seen this bogus story and picture . There are no journalists anymore just repeaters who never check anything they print.
http://www.dailymail.co.uk/news/article-4481410/British-jihadi-Sally-Jones-shoots-Pentagon-s-kill-list.html
The photoshop pic of Sally Jones the nun with a gun is fake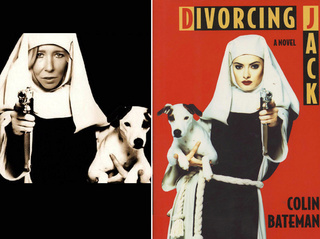 The picture on the left is a fake taken from the picture on the right .
Only Huffington Post UK has figured it out as a hoax ....well done to them .
NEWS
'Nun With A Gun Islamic State Bride' Image Has Fooled British Media Into Thinking It's Real
http://www.huffingtonpost.co.uk/2015/08/11/nun-with-gun-sally-jones-image-used-by-british-media_n_7970916.html
Daily Mail guilty of FAKE news yet again ...shame on you.